Because of the variations in climate and geography, as well as culture, each region of Spain produces several varieties of cheese with their own unique characteristics. To be more precise more than 100 varieties are produced in Spain. Some of them are the tangy Manchego, Garrocha, Roncal, Mahon, Cabrales and many more. It is fair to say that many Spanish cheeses are rustic, simple and strong.
Cheese flavours are usually classified as light, medium and strong. It depends on the type of milk and breed of animal as well as on the curing or ageing process. Strong and flavoured cheeses are usually made from sheep milk or a mix, and typically have a longer curing process. A Spanish cheese is "fresco" when it has not been cured or aged, "semi curado" when it has aged for two or three months and "curado" when it has been cured for more than four months.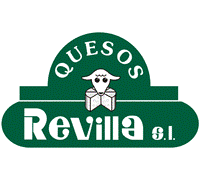 Iberica Export work close with one of the best producers of traditional Spanish cheeses in Spain - Quesos Revilla. Revilla produce sheep cheese under the Denomination of Origin "Queso Zamorano" and the Geographical Indication "Queso Castellano", which both represents part of the Quality Seal "Tierra de Sabor". Rovilla produces around 4000 tons of cheese per year, with facilities covering 11000 sq meters, and using the latest technologies in its production. 
details
Family Ridao Belmonte has been working at their cheese factory since 1999. The company is situated 20 km from Sevilla, in the South of Spain. Torrelareina cheeses are traditional and because they are produced with milk from cows, sheep and goats they are suitable for everyone's tastes. Thanks to the modern technologies the family keeps granting the quality of their products to more and more people, both at national and international level. 
details